The Kidd here...
Ahead of its premiere at this year's SXSW, a trailer for Emily Hagins' GROW UP, TONY PHILLIPS has been released, along with a brand spankin' new one sheet. For those of you unfamiliar with Hagins' work, the Austin geek darling burst onto the film scene at the age of 12, directing her feature film debut PATHOGEN. She then followed that up with MY SUCKY TEEN ROMANCE, and GROW UP, TONY PHILLIPS now marks her third directorial effort as well as her second time debuted a film as SXSW, all before the age of 21. Geez... I felt accomplished if I was up before noon around that age.
The film stars Tony Vespe (brother of our own Quint, to fully disclose) and AJ Bowen, and is probably worth a watch for any of us out there that were ever told we should grow up and put away childish things, because that's not what responsible adults do. Fuck those people.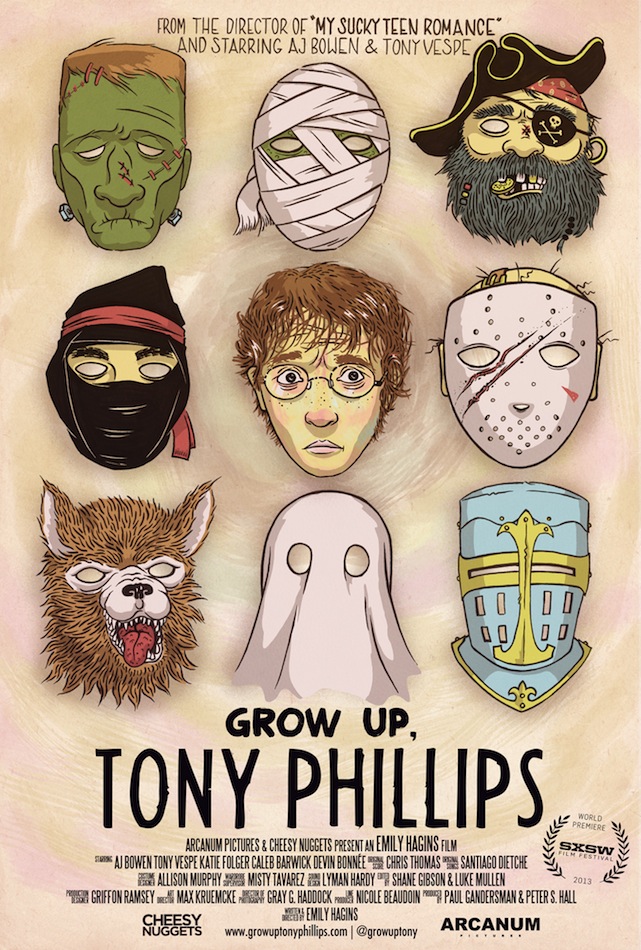 -Billy Donnelly
"The Infamous Billy The Kidd"
Follow me on Twitter.
Like me on Facebook.