The Kidd here...
Warner Bros. finally unveiled their first teaser trailer for THE HANGOVER PART III today, and it is hardly what you'd expect.
There are a few jokes sprinkled throughout here, but things look to be heading into a bit darker territory than the previous two. Dudes are getting murdered, John Goodman is wielding a gun, giraffes are getting decapitated... It looks like this trilogy is going to end, pulling out all the stops, and, for those who were critical of PART II for essentially being the first film redone in a different location, I don't think we'll have the same problem this time around.
And, as for their teaser one sheet, you've got to hand it them for going with a HARRY POTTER parody poster. Instead of Harry and Voldemort squaring off with all sorts of destruction in the distance, Alan and Chow make a viable substitute with Vegas getting torn to shreads in the background.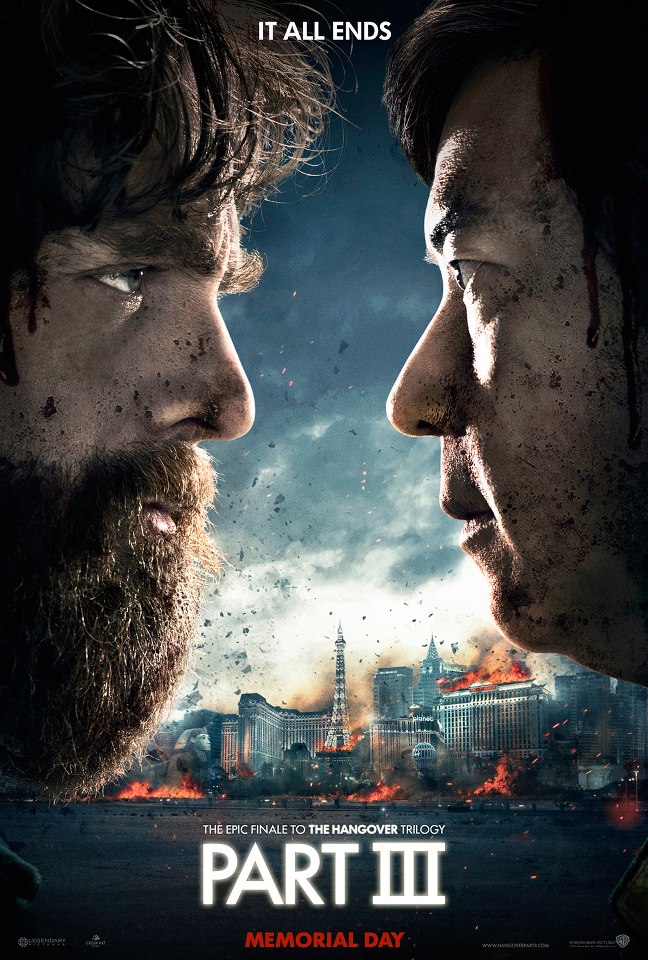 -Billy Donnelly
"The Infamous Billy The Kidd"
Follow me on Twitter.
Like me on Facebook.