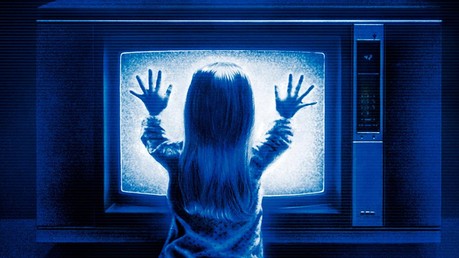 Nordling here.
I think the POLTERGEIST remake is in good hands, considering that Sam Raimi is involved with producing. He knows a little something about haunted houses. And so does the director they've picked, according to Deadline. It's Gil Kenan, director of MONSTER HOUSE, which makes me think that the POLTERGEIST remake will be in 3D (but what isn't these days).
Not that there's anything wrong with 3D in this instance. I actually would welcome a conversion job of POLTERGEIST if done well. That shot of the hallway stretching as JoBeth Williams sprints towards her kids' room would look pretty creepy. as would the rest of that crazy climax.
Kenan also directed CITY OF EMBER and is working on another movie called A GIANT with the Henson Company. This one should have a bit more teeth than those other family projects, considering the source. MONSTER HOUSE was a fantastic movie, a real return to those kids' movies of the 1980s where it really felt like our child heroes were in genuine danger. Here's hoping he'll bring that same thrill to POLTERGEIST.
Nordling, out.