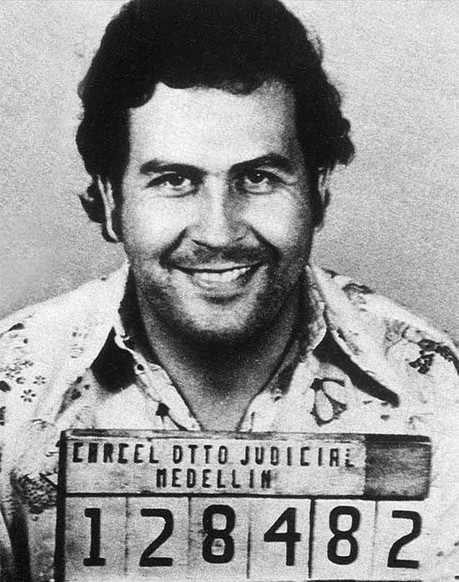 My understanding is that a number of Escobar/Medellín cartel projects have been making the rounds for years, so it's difficult to know if this'll be the one which finally goes before cameras. Its pedigree would make the notion seem hopeful enough, though...so we'll see.
Here's a press release on the matter from Revolution...
Relativity Media Has Acquired Rights to Silver or Lead, Based on the Notorious Outlaw Pablo Escobar

Enrique Urbizu to direct the epic story from a screenplay by Piers Ashworth

(Beverly Hills, CA) March 5, 2013 – Relativity Media announced today that it has acquired rights to the script

Silver or Lead

, the epic story behind the manhunt for cocaine kingpin Pablo Escobar, one of the world's greatest outlaws. Relativity will produce the film with Atmosphere Entertainment MM. Enrique Urbizu, whose gritty crime thriller

No Rest for the Wicked

swept the Spanish Goya's last year with a record 14 wins, will direct from a screenplay by British writer Piers Ashworth (

Nostradamus

,

St. Trinian's

), which he developed from an original draft by Michael Kane.

The film focuses on the personal war between Escobar and General Hugo Martinez, whose life rights were also acquired by Relativity. Relativity also acquired the life rights for Joe Toft, the former chief of the Bogota office of the Drug Enforcement Agency (DEA) who was involved in the pursuit, capture and death of Escobar. Source material for the film is provided by author Simon Strong's award-winning book "

Whitewash: Pablo Escobar and the Cocaine Wars

" which was also acquired by Relativity. The film's unique title comes from a famous Escobar phrase, "Plata o Plomo." He gave you one choice, you could take his Silver or you could take his Lead.

SILVER OR LEAD – accept a bribe, or forever wear a target on your back. This is the choice that General Hugo Martinez faces when he refuses the world's most controversial and notorious drug lord, Pablo Escobar, and his six million dollar 'request' for Martinez to call off his relentless pursuit. Based on true events, this thrilling, epic action drama tells the story of the ruthless, charismatic Pablo Escobar and the man who risked it all to try to bring him to justice.

Mark Canton (300, Immortals), Donald Kushner (Tron Legacy, Monster) and Leigh Ann Burton will produce the film alongside Relativity's CEO Ryan Kavanaugh (Immortals) and President Tucker Tooley (The Fighter). Atmosphere's David Hopwood (Piranha 3D) is co-producer.
We learned a few days ago that Canton would also be bringing us a bigscreenification of the popular youth book TUNNELS. Admirable diversity.
-------------------
Glen Oliver