Movie News
Trailer For Noah Baumbach's FRANCES HA Has Some Bad Blood Running Through Its Veins!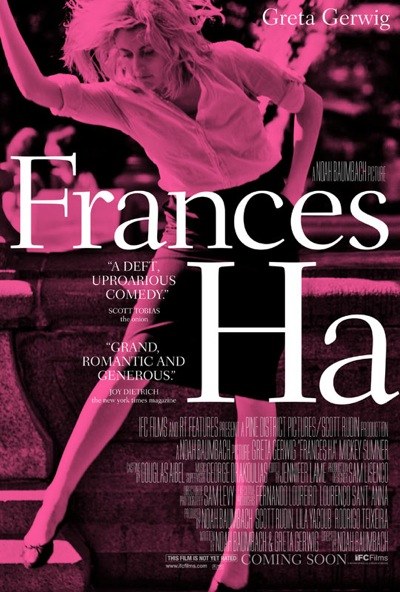 Beaks here...
Noah Baumbach's FRANCES HA made the 2012 fall film festival rounds, and generated enough critical enthusiasm that I figured we'd see an awards push for its star (and co-writer), Greta Gerwig. Perhaps they held back, hoping Sony Pictures Classics would get her in the Best Actress running for Whit Stillman's wonderful DAMSELS IN DISTRESS. I guess I missed that campaign.
In any event, IFC Films is finally releasing the film on May 17th, and I couldn't be more excited. I was already predisposed to giddiness given the brilliance of Baumbach & Gerwig's last effort together, GREENBERG. Not that I know there's an homage to the "Modern Love" scene from Leos Carax's MAUVAIS SANG? Just give it already, IFC!