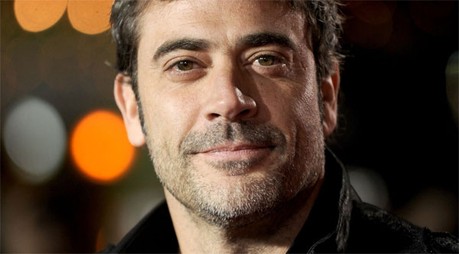 Jeffrey Dean Morgan will join Anthony Hopkins and Colin Farell in SOLACE, to be directed by Afonso Poyart.
Morgan's been seen a bit lately, in the Starz TV series MAGIC CITY, in that hugely unnecessary and wholly unfortunate RED DAWN remake, and as 'the Comedian' in Zack Snyder's WATCHMEN film. He was also in the JONAH HEX movie. So, yeah.
Per THR, SOLACE's...
...story centers on a former doctor with psychic abilities (Hopkins) who is drawn into a serial-killer case, only to find that the killer (Farrell) is a psychic as well -- so the two men can detect each other's moves.
Sounds like Morgan's character is an FBI guy who will draft the services of Hopkins' character.
I dig the sound of this one...it could be a lot of fun. The script has been through quite a bit of work, though...most notably having been tweaked by James Vanderbilt (THE AMAZING SPIDER-MAN) and Peter Morgan (FROST/NIXON, THE QUEEN). Which could make it great, or could mean it's been developed right into the ground. We'll see, but here's hoping...
-------------------
Glen Oliver