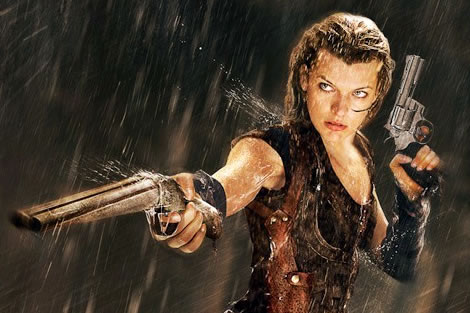 The Kidd here...
I honestly don't get the love for the RESIDENT EVIL film series. Never have, never will. They're downright terrible films, based off a video game franchise that's produced some pretty solid games over the years, but they keep making money, so Sony is in no rush to stop making them. Did you know that the last one, RETRIBUTION, the fifth installment, took in more than $220 million worldwide at the box office? How does that even happen?
Well, the battle between Alice and the Umbrella Corporation is going to keep going at least another flick, with Shock Till You Drop learning that Sony has set a release date for RESIDENT EVIL 6. September 12, 2014 is when Sony is eyeing, with the film almost certainly released in 3-D and IMAX to maximize the dollars fans of this series are essentially throwing away into the studio's coffers.
Seriously... Who does watch these things, and then keeps going back for more?
-Billy Donnelly
"The Infamous Billy The Kidd"
Follow me on Twitter.
Like me on Facebook.