Coaxial
It Takes Two Women To Replace Ozzy Osbourne's Wife!! The First Official Shot Of Howard Stern's New Fellow Judges On NBC's AMERICA's GOT TALENT!!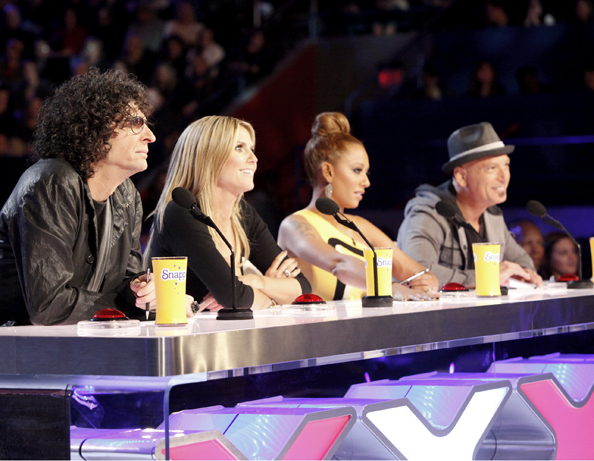 Remember when this show was called "Brandy, Piers and The Hoff"?
Sharon Osbourne has left "America's Got Talent" and NBC has ushered in two women to fill her shoes: Melanie "Scary Spice" Brown and Heidi Klum.
This is the first time four people have comprised an AGT judging panel, and the first time two women have sat on it simultaneously.