Movie News
ANCHORMAN 2 Cast Adds Harrison Ford! He's Kind Of A Big Deal!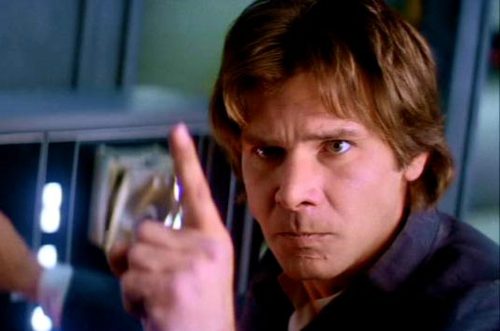 Nordling here.
If you're not excited for ANCHORMAN 2 at this point, I don't think I want to know you. The original is probably my favorite comedy of the last decade. And with this cast being ASSEMBLED for the new movie, I get more excited and giddy.
And now comes the announcement that Harrison Ford will be joining the cast, according to Deadline, and with that, I hope in the ensuing gang fight, his Finger of Doom crushes all. His character will be a legendary anchorman who Ron Burgundy will likely admire (but will his home smell of rich mahogany?) and Ford will get to show us all his comedic chops. Ford is no stranger to comedy, or being an onscreen anchorman for that matter. No matter what happens, Harrison Ford has joined the pants party.
Nordling, out.