The Kidd here...
I know the affinity many of you have for ANCHORMAN, so I won't even attempt to rain on any of your parades today, especially not when I've just been combing over photos of Meagan Good for the past hour. (Wow... was it really that long?) But it looks like Adam McKay keeps adding cast to ANCHORMAN 2, and it's a pretty nice haui he's got joining the long-desired follow-up.
According to Deadline, Meagan Good, who is currently appearing on NBC's DECEPTION, and Dylan Baker are confirmed for the sequel. Good would play Ron Burgundy's boss, as he leaves the friendly confines of San Diego this time around to take his anchoring game to New York City. As for Baker, details of his role are still unknown at this time.
Those aren't the only additions to ANCHORMAN 2 though that might be going down. I've been hearing rumblings over the past couple of days that John C. Reilly may be involved in some aspect, although I've yet to nail down an official confirmation that he's participating. There have been calls put out by the production looking for John C. Reilly look-alikes who could serve as stand-ins on the set, so draw your own conclusions. Trick or treat? We'll find out eventually.
ANCHORMAN 2 arrives in theatres on December 20.
Now how about a bit more Meagan Good...? You know, one more for the road...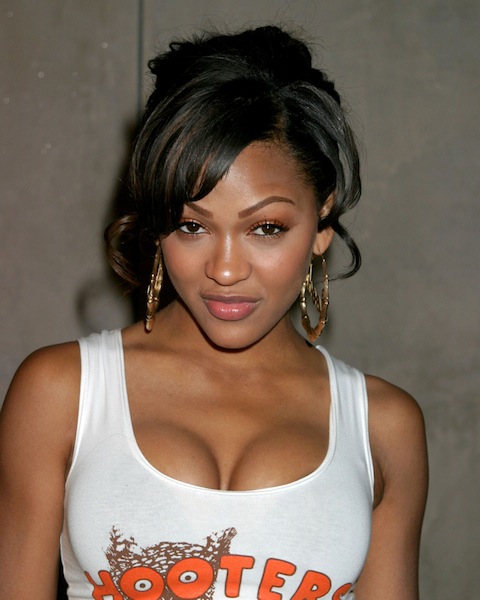 -Billy Donnelly
"The Infamous Billy The Kidd"
Follow me on Twitter.
Like me on Facebook.