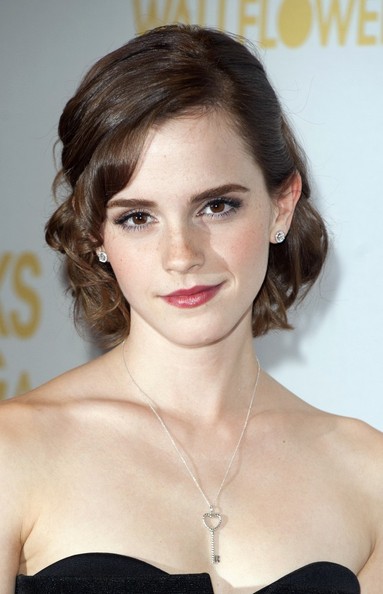 Nordling here.
Kenneth Branagh's live-action movie of Disney's CINDERELLA seems to be working on casting, and according to Variety, they may have found their Girl Who Puts On The Glass Slippers. And hey, I think having glass shoes would be risky at best. What if her feet are gross? And what if they break? Cinderella would be all John McClane on the dance floor that night.
Oh yeah, the casting. Emma Watson is in talks to play Cinderella for the new Disney production, and that sounds like perfect casting to me. Watson will be doing all the dirty wor in Cate Blanchett's house, as she's been cast as the wicked stepmother. If you haven't seen Watson's wonderful work in THE PERKS OF BEING A WALLFLOWER, do so - it just might be the finest teen movie since John Hughes addressed the subject back in the 1980s. And Watson will break your heart in that movie. Dudes will swoon, and I imagine they'll swoon again when they see her in Branagh's movie (if talks are successful).
It would only make sense to cast her, if she's interested - she's a well-known commodity and a fine actress to boot. Hopefully the script, by Chris Weitz, is good enough to bring her on board.
Nordling, out.