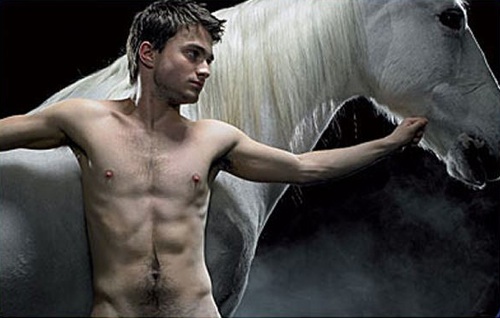 Beaks here...
It looks like that Paul McGuigan-Max Landis retelling of FRANKENSTEIN, which we first heard about back in 2011, is finally moving forward.
According to Variety, erstwhile boy wizard Daniel Radcliffe will star in the period film as Igor. Yes, Igor is the protagonist of the film. The story has been described as "a tale of friendship and redemption", which is nice. When asked two years ago about his version of FRANKENSTEIN, Landis had this to say:
I began to pick apart our knowledge of Frankenstein and discovered that the public's idea of this myth comes from a million different places…I became committed to recontextualizing it all so it all worked in one story. By the end of the day, yeah it's a period piece, yes it's from Igor's perspective, but man it's cool….it's the best thing I've written.
FRANKENSTEIN will be McGuigan's first feature since 2009's PUSH. In the interim, he directed four terrific episodes of the BBC's SHERLOCK. I'm interested to see what McGuigan and Landis have in store for us. They've certainly got their work cut out for them. Obviously, when it comes to big-screen Frankenstein movies, this is still the gold standard.