Cool News
Tom Shadyac In Talks To Direct English-Language Remake Of THE INTOUCHABLES!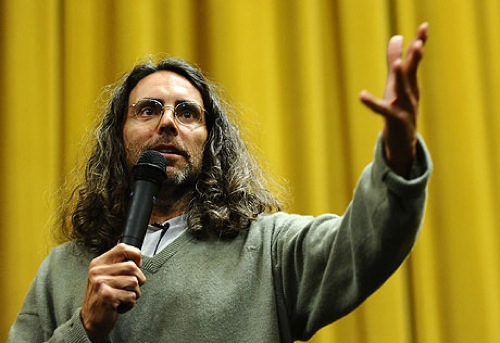 Beaks here...
If you're wondering why Leos Carax's brilliant HOLY MOTORS wasn't nominated for a Best Foreign Film Oscar this year, THE INTOUCHABLES is why. The "charming" French comedy, about a quadriplegic who hires a young man from the ghetto to be his caretaker, was France's official selection for the Foreign Language nomination - which probably had something to do with its agreeable nature and, oh, being distributed in the U.S. by The Weinstein Company. In any event, it didn't get nominated, which probably had something to do with it being utterly forgettable.
But, boy, was it financially successful, so here comes the obligatory American remake! While I was indifferent to the original, I must admit to being intrigued by some of the talent reportedly involved in this new version - particularly screenwriter Paul Feig and star Colin Firth (who is still "circling"). Now that Deadline is reporting that Tom Shadyac is in talks to direct, I am once again indifferent!
I suppose it's interesting that THE INTOUCHABLES would mark Shadyac's return to comedy directing after taking time off to save the world (I'm not joking; he made a movie about it and everything), but he hasn't made a decent film since 1997's LIAR LIAR (which remains one of Jim Carrey's best studio comedies). Maybe now that he's in a good place spiritually, he'll focus more on comedy instead of proselytizing. Here's hoping...
In the meantime, be sure to buy HOLY MOTORS on Blu-ray - not only because it's amazing, but because all of the streaming versions have been clumsily edited to spare you the sight of cock.