Movie News
Two New OBLIVION Posters Reveal... Nothing Of Importance!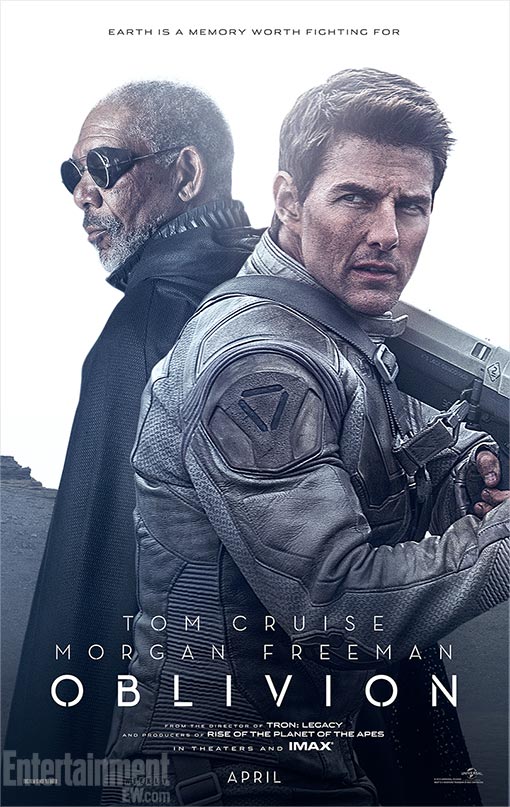 Beaks here...
If it seems like Universal is holding back some kind of big reveal on OBLIVION, it's because, well, they are. At least, they are for now. Perhaps they'll begin revealing more plot details as we get closer to the film's April 19th release date. If so, stop watching the commercials, because I've a feeling this film will be best experienced knowing as little as possible going in. This is common sense, I know, but in this age of spoiler-loaded trailers and TV spots, it unfortunately bears repeating.
The above poster - which just debuted on EW - is pretty standard key art. The below one-sheet gives you a better sense of the film's desolate feel. If this movie works, it could be a sort of action-y take on THE QUIET EARTH. I think Kosinski is an immensely talented director. He just needs to find the right script. Let's hope OBLIVION, which is based on a story devised by Kosinski, is it.