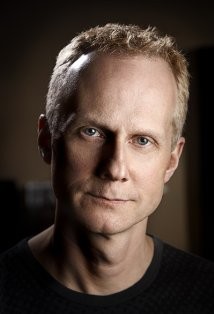 Niels Arden Oplev, the guy who directed the 2009 Swedish version of GIRL WITH THE DRAGON TATOO, will helm the forthcoming remake of FLATLINERS. So says BloodyDisgusting.
Originally filmed in 1990 and one of Joel Schumakler's more interesting pictures, the story follows a group of medical students who carefully bring themelves to the brink of death in order to explore what may or may not be waiting on the other side. An experiment which, of course, results in a number of problems.
The original film starred Kiefer Sutherland, Kevin Bacon, Julia Roberts, Oliver Platt, and William Baldwin. No word on casting for this new project, although we know Ben Ripley (SOURCE CODE) is scripting.
Director Oplev is also steering the pilot for CBS adaptation of Stephen King's UNDER THE DOME, and his DEAD MAN DOWN feature will hit screens March...



-------------------
Glen Oliver
"Merrick"
- e-mail
- Twitter
- Google +