Harry here... Simon Pegg has already dismissed this rumor - at least as far as his involvement, by tweeting the following:
No idea where this silly rumour about me attached to the new Star Wars film came from but I can confirm that it's absolute Bantha poodoo.
SO that "feeling" from Marketsaw's source is seeming unlikely at best.
Ahoy, squirts! Quint here. I'm not sure why this wasn't posted earlier today, but I'd guess that the morning news editors found it difficult to swallow this rumor. I'm finding myself a bit cynical about it, too, but since I love the idea so much I'm going to go ahead and start a conversation about it.
MarketSaw has a source claiming that Alfonso Cuaron is very likely to direct either Episode VIII or IX and that Simon Pegg will probably pop up in the new films somewhere.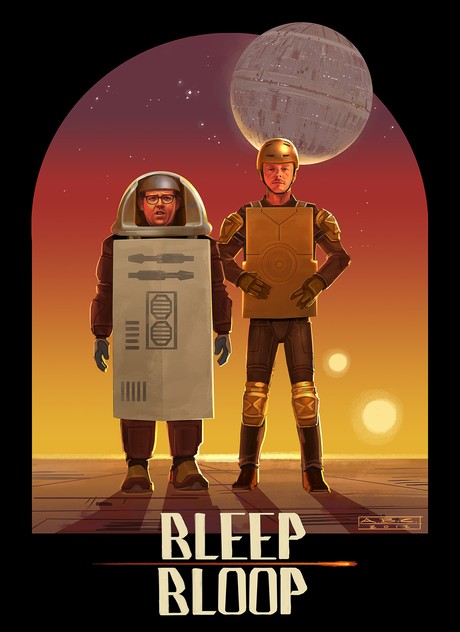 Let's talk a bit about MarketSaw. They have a good record with insider info, but I find it hard to completely trust their Star Wars source from my admittedly distant vantage point. They want to take credit for saying that Eps 7-9 were in the works before the news was announced and that the new trilogy will follow the Skywalker family.
The trouble is George Lucas has said what his initial plans for Episodes 7-9 were and that they involved Luke's offspring and I could point to about 400 message boards over the last 10 years that had fans speculating over a new trilogy about to be announced. So right now their big claim to fame on this particular source is that he/she said a new Star Wars Trilogy was coming at a better time than anyone else.
Also remember that this source delivered a list of director's names that were in consideration for Episode VII that didn't include JJ Abrams.
I'm not saying their source is full of shit, just that like anything else these days you have to take their info with a giant grain of salt. I don't imagine MarketSaw would run this news if they doubted their source's validity.
We all know that Simon Pegg is a huge Star Wars nerd. Hell, he kind of built his geek persona on that with Spaced and wouldn't be the first of that grouping to be in a Star Wars movie (remember Peter Serafinowicz voiced Darth Maul). With JJ directing and Pegg such an ubernerd for the non-prequel Star Wars universe that that speculation isn't all that new or surprising.
Cuaron is one of my favorite working filmmakers and it would make my day if he was announced as directing a Star Wars movie. He unquestionably saved the Harry Potter films from being run-of-the-mill with The Prisoner of Azkaban, so he already has geek franchise experience, but he's alos an exquisite technician that can tell a story with his camera unlike any other filmmaker currently making movies at his level.
Click on over to MarketSaw to give their source's info a read. He/she also gives an update on the likelihood of Harrison Ford returning as Solo.
I don't know if this guy/gal is playing MarketSaw or if he/she is right on. I hope they are right, though, as I'd be the first one to cheer on either of these two announcements.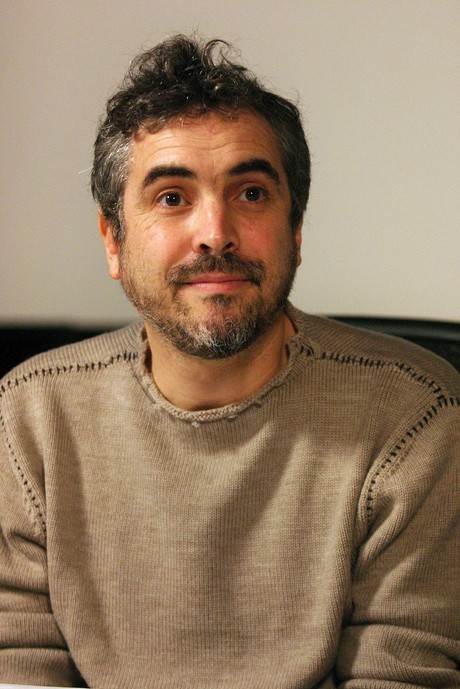 -Eric Vespe
"Quint"
quint@aintitcool.com
Follow Me On Twitter