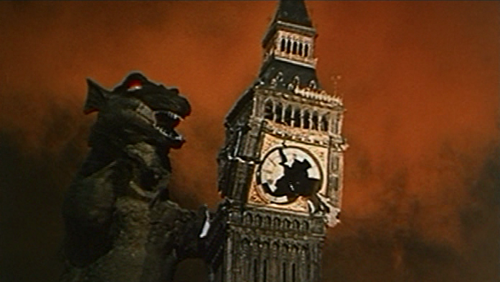 Beaks here...
Kieran Fitzgerald's only major IMDb credit is a 2007 documentary about Texas border towns called THE BALLAD OF ESEQUIEL HERNANDEZ. Give him another few years, and that filmography could be packed with completed and potential projects - and maybe even an Oscar for his troubles.
Fitzgerald's zooming along the studio A-train at the moment. He earned a great deal of acclaim for BAMBI, which is about the Venezuelan anti-communist Luis "Bambi" Posada who has been accused of multiple terrorist attacks since the 1970s. Currently, he's adapting John Vaillan's THE TIGER: A TRUE STORY OF VENGEANCE AND SURVIVAL, which takes place in a small Far East Russian village being terrorized by a man-eating tiger.
Now, Deadline is reporting that Fox has hired Fitzgerald to write a "loose adaptation" of the 2003 BBC docudrama THE DAY BRITAIN STOPPED. That film imagined what would happen if the country's already-overburdened transportation system completely shut down. I imagine this new version would be transplanted to New York City. Or Decatur.
The film is being developed as a potential directing project for Sir Ridley Scott, who, as ever, has a lot on his table. If it moves forward, it'll be due to Fitzgerald writing a fantastic script - which will then be rewritten by Steven Zaillian.