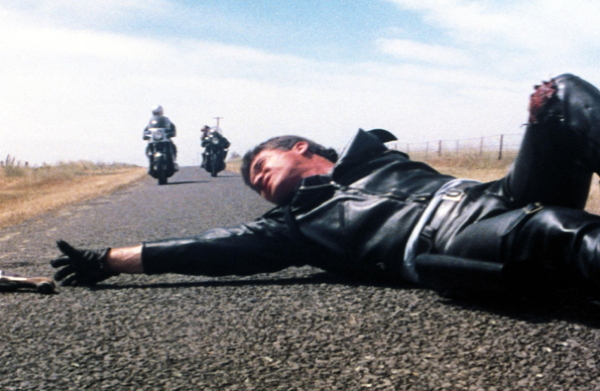 Previously, all of the Mad Max films were handled on home video by MGM/Fox Home Entertainment Mad Max was handled on home video by MGM (corrected from earlier, thanks TalkBackers!), but that appears to have changed.
On June 4th, 2013, all three Mad Max movies are being released in a 3-movie, "limited premium tin" edition package.
Left out of the press release:
1) whether any or all of the films are being remastered (the old MGM master of the first one could have been better, Road Warrior needs a LOT of work)
2) anything regarding extras: new ones, old ones, anything
What we do know for sure is that single movie editions of all three movies will be available. Beyond Thunderdome is making its Blu-ray debut, in both the "Limited Premium Tin Packaging" Trilogy set as well as the single.
I hope at the very least that, unlike the MGM disc did, the new menu loop video for Mad Max no longer spoils the climax of the movie. When I showed my wife the movie on her first viewing, she said "oh, so [THAT PERSON] dies, huh?"
More on this set as we get more details.
Moisés Chiullan / "Monty Cristo"
@moiseschiu
email
Arthouse Cowboy
Screen Time (movies/media) podcast
Giant Size (comics) podcast