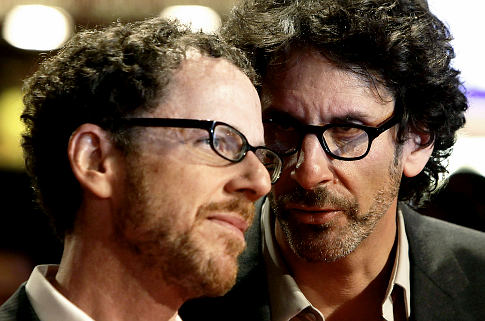 Nordling here.
For years, I've waited for the Coens to tackle TO THE WHITE SEA, James Dickey's harrowing novel about a World War II gunner shot down over Japanese enemy territory. They worked on the project for many years, at one point signing Brad Pitt, but could never crack it, at least to the satisfaction of those footing the bill for the expensive movie. Now, it looks like the Coens may be dusting off some of that material for the rewrite to UNBROKEN, Angelina Jolie's movie about World War II hero Lou Zamperini, according to Deadline.
Zamperini, a world-class athlete who ran in the Olympics in Berlin, crashed in the Pacific during World War II. Fighting hunger, ravenous sharks, and the Japanese, this seems a story tailor-made for a movie, and Jolie has been working with a number of writers to get the project on track. The Coens, with their experience with TO THE WHITE SEA, seem like a perfect fit for this script, and Jolie seems determined to make this happen. Jolie is no slouch as a director herself, having made IN THE LAND OF BLOOD AND HONEY, and I'd be very curious to see who she casts as Zamperini. It's a compelling story that deserves to be told.
Knowing the Coens, this will probably be a hell of a script. I'm looking forward to this one, if the stars align.
Nordling, out.