Vin Diesel has posted a new promo image from his upcoming RIDDICK sequel over on his Facebok page.
We've perviously heard that this new film would be more moderately scaled than its sprawling and spectacular CHRONICLES OF RIDDICK forefather, but it's been nice to see a few tips-of-the-hat to that movie in recent promo shots. This pic very much evokes the closing moments of CHRONICLES, and a previously issued shot of Vin and Karl Urban suggests they'll be spending at least a little time addressing the Necormongers mythos so tantalizingly the advanced last time around. This isn't to suggest the new RIDDICK is a Necromonegr movie...those were the plans once, but it's a rather different beast at this point. On the whole, at least.
As far as I know, the new RIDDICK is still on target for an early Fall release (September 6). Eager and excited to see where this goes.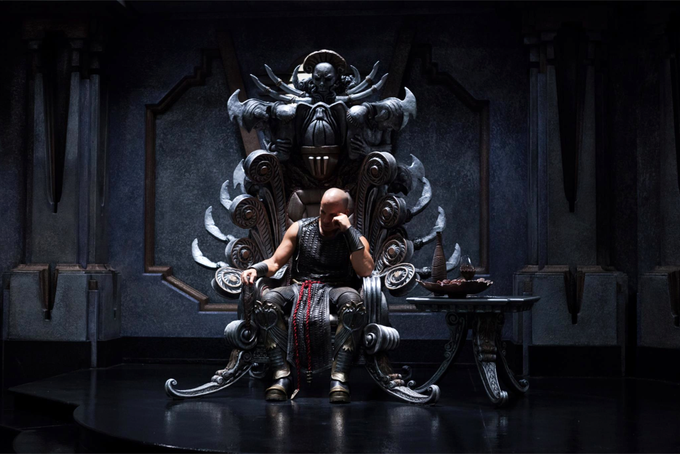 -------------------
Glen Oliver