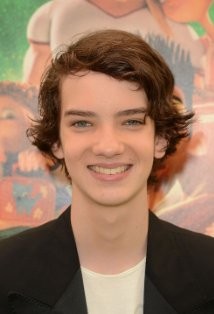 Kodi Smit-McPhee will reunite with Matt Reeves, who directed him in 2010's LET ME IN, for DAWN OF THE PLANET OF THE APES.
This follow-up to director Rupert Wyatt's much-better-than-many-of-us-expected RISE OF THE PLANET OF THE APES appears to be set some years after that film, finding a world already occupied (or at a point of near-occupation) by hyper-intelligent apes - a campaign we glimpsed in the conclusion of the first film. Andy Serkis returns to the Casar character he so brilliantly realized in 2011's progenitor picture, now attempting to hold his authority over our simian oppressors. Or something like that.
Smit-McPhee joins ZERO DARK THIRTY's Jason Clarke in the picture, which is currently targeting a 2014 release.
-------------------
Glen Oliver