The Kidd here...
Another day, another IRON MAN 3 character poster with Marvel Studios giving Gwyneth Paltrow the solo treatment for her role as Pepper Potts in the next chapter of this franchise... and based off this imagery as well as what we saw with The Mandarin's character poster, some rough times lie ahead for Tony Stark in this summer's flick. Iron Man is going to get fucked-up, no question.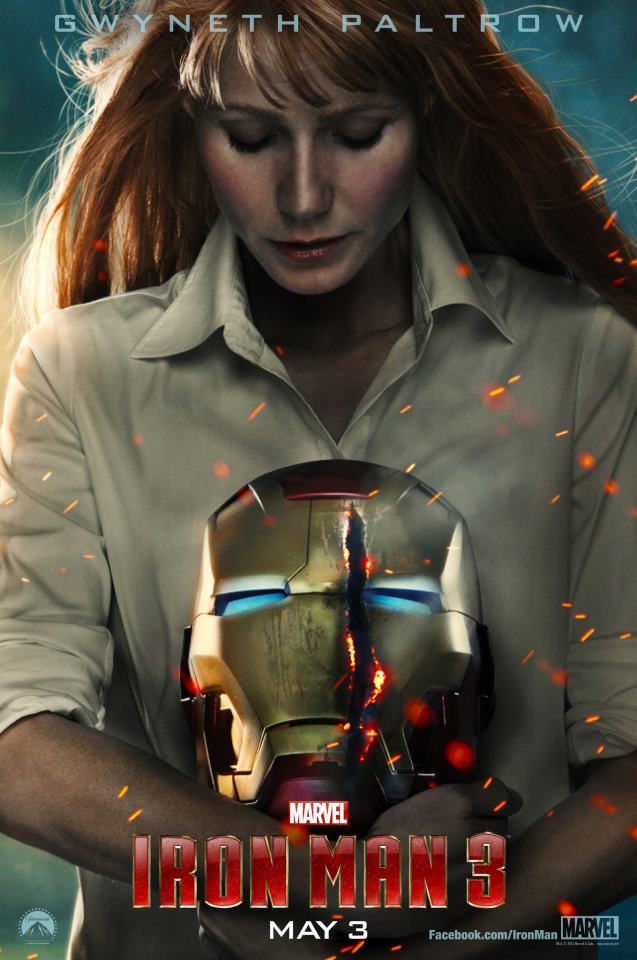 We all certainly wanted The Mandarin to arrive in Iron Man's branch of the Marvel Cinematic Universe, and it looks like he's coming in May in a big, big way.
-Billy Donnelly
"The Infamous Billy The Kidd"
Follow me on Twitter.
Like me on Facebook.