Beaks here...
From the Twitter feed of the New Orleans Hornets' Pelicans' Robin Lopez comes this awesome picture of two battle-scarred legends.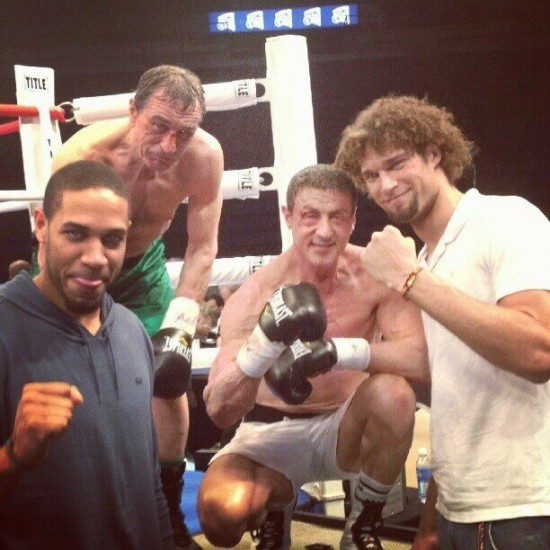 This is from the set of GRUDGE MATCH, a Peter Segal-directed comedy about two over-the-hill boxers who step back into the ring for one last dance. I don't know what state's athletic commission would license a fight between two sixtysomethings, but I'm sure Doug "ENTOURAGE" Ellin's script addresses this. Perhaps it'll be held on a barge in international waters, like that Tyson-Secretariat fight.
I have no idea how this will turn out, but it's undeniably cool to see Rocky Balboa and the big-screen Jake LaMotta lacing up the gloves. Here's hoping Segal delivers a rowdy boxing movie worthy of these two legends.