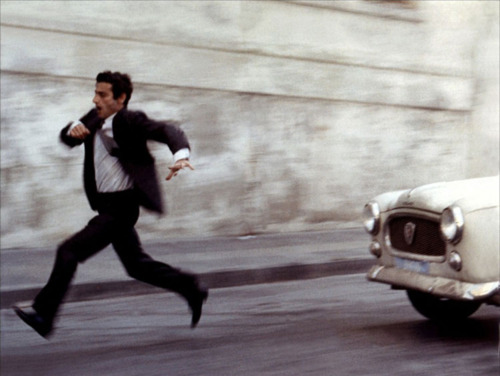 Beaks here...
Given that CAPTAIN AMERICA: THE WINTER SOLDIER is directly inspired by Ed Brubaker's gritty take on the classic Marvel superhero, it's hadly surprising to hear Marvel Studios' Kevin Feige promising something akin to a serious "political thriller" with the sequel to 2011's CAPTAIN AMERICA: THE FIRST AVENGER.
In a brief interview with Variety, Feige discussed how he's focused on keeping the current comic-book-movie craze from being more than just a passing fad. In doing so, he used THE WINTER SOLDIER as an example.
There's an opportunity to graft almost sub-genres onto them. Our first Captain America film was a World War II picture, and the next is a political thriller. They all have their own textures and patinas, and that's what is exciting about it.
There certainly is a push to give THE WINTER SOLDIER a bit more of an edge than the Saturday-morning-serial fun of THE FIRST AVENGER, but let's hope they don't go so far in this direction that they lose the boyish charm that made Chris Evans's Steve Rogers such an endearing character. The early, pre-production buzz on THE WINTER SOLDIER is encouraging; it sounds like people are very happy with the screenplay and the overall direction of the film. It's just a question of how much grit is too much grit.
This, for instance, might be a little excessive...