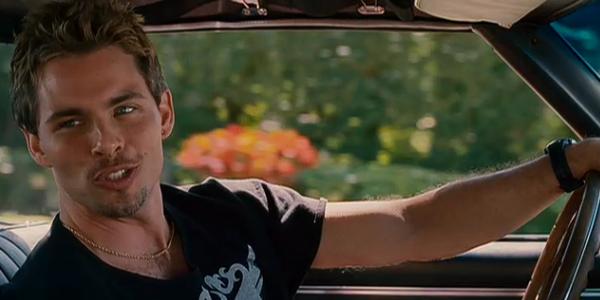 Beaks here...
While we've yet to hear confirmation on Terence Stamp joining ANCHORMAN 2 as a Rupert Murdoch-esque media mogul, Deadline is reporting that James Marsden has been cast as "a rival anchor" to Will Ferrell's hard-drinking jazz flautist Ron Burgandy.
This is excellent news. Marsden was amazing as Liz Lemon's boyfriend Criss on 30 ROCK, and he's also turned in hilarious supporting performances in a number of underrated comedies over the last few years (e.g. BACHELORETTE, SEX DRIVE and the remake of STRAW DOGS). He'll join the returning members of the Channel 4 News Team (Ferrell, Christina Applegate, Steve Carell, Paul Rudd and Dave Koechner), as well as new addition Kristin Wiig (who's evidently playing Brick Tamland's wife).
ANCHORMAN 2 begins shooting in March, and is currently scheduled to hit theaters December 20th, 2013. Bark twice if you're in Milwaukee.