The Kidd here...
The last thing I would have expected from any LAST EXORCISM film is a rather generic one sheet heading into the film's theatrical release on March 1, so color me surprised when MTV News debuted this new poster for PART II that strays from the formula of showing star Ashley Bell contorting her character Nell Sweetzer into some rather uncomfortable positions for those of us not possessed by a demon.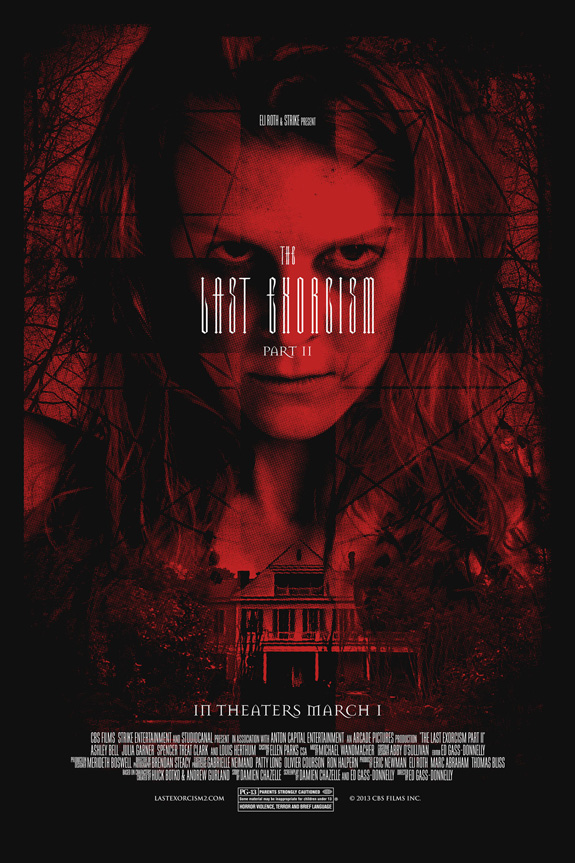 This isn't Bell bending over backwards or climbing up the walls or shaping herself into the number 2 in the least bit... and that's sort of a shame, as those were images that could give you a pretty firm idea that something creepy awaiting you in seeing these movies. This says generic anti-Christ horror movie that you might rent if your first seven choices weren't available.
Come on, THE LAST EXORCISM PART II... you really should be better than this.
-Billy Donnelly
"The Infamous Billy The Kidd"
Follow me on Twitter.
Like me on Facebook.