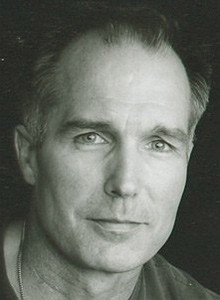 Patrick St. Esprit (SONS OF ANARCHY) will join Kevin Kline (as Errol Flynn) and Dakota Fanning in THE LAST OF ROBIN HOOD.
Kline is starring as Flynn in the film, set in the actor's last days before he died of a heart attack at age 50 in 1959. Pic follows his relationship with 17 year-old actress Beverly Aadland (played by Fanning), an actress who came to love Flynn after she allegedly seduced by him when she was 15.
...says THIS piece in Variety, which also reveals that St. Esprit will play Aadland's father, with Susan Sarandon playing the girls' mother. St. Esprit also appeared in J.J. Abrams' SUPER 8 and will be seen in the HUNGER GAMES sequel CATCHING FIRE later this year.
Richard Glatzer and Wash Westmoreland will direct their script - Glatzer was a Supervising Story Editor on WWE TOUGH ENOUGH and a consultant on AMERICA'S NEXT TOP MODEL as well as having written 2006's QUINCEANERA (with Westmoreland). Westmoreland directed DR. JERKOFF & MR. HARD, PORN ACADEMY, and GAY REPLUBICANS.
-------------------
Glen Oliver