Ahoy, squirts! Quint here with today's Behind the Scenes Picture.
We return and with a sexy Jayne Mansfield picture to boot! I don't know why she had to be naked in the make-up chair with only a disheveled bathrobe/towel/evil thing to cover her naughty bits, but I ain't complaining.
This photo was taken during the production of The Wayward Bus, adapted from John Steinbeck's novel. The flick also starred Joan Collins and Dan Dailey.
Thanks once again to the great Decaying Hollywood Mansions. Enjoy!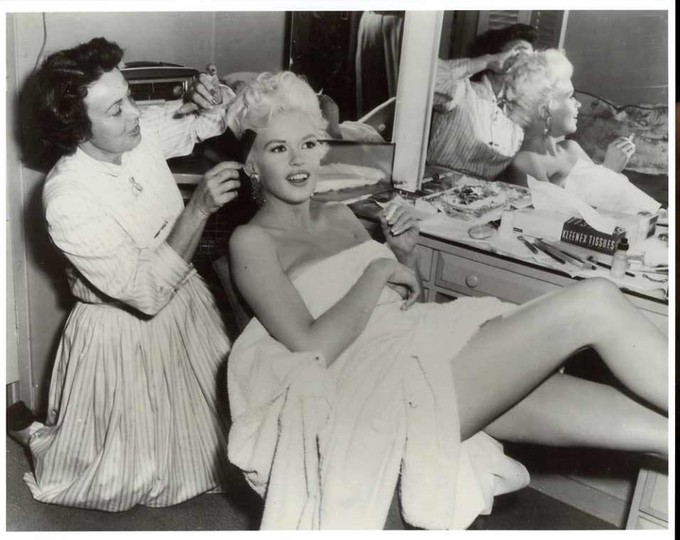 If you have a behind the scenes shot you'd like to submit to this column, you can email me at quint@aintitcool.com.
If you stuck a lump of coal up tomorrow's pic's ass, in two weeks you'd have a diamond.
-Eric Vespe
"Quint"
quint@aintitcool.com
Follow Me On Twitter
I've got a lot of maintenance work to do on the previous BTS articles, but you can visit two pages worth of images (beware of some broken links thanks to the last server shift): Click here to visit Page One and Click here to visit Page Two