Hey folks, Harry here... At AICN, we get tons of press releases that are trying to get Net traction that just don't interest us. Lots of those come from places that deal in way more celebrity gossip, than actual movie news. Usually these get deleted really quick, but when EXTRA's Mario Lopez got to talking with Mila Kunis for the junket on OZ, THE GREAT AND POWERFUL - he asked a direct question to Mila Kunis, "Is it true Mila that you're interested in being in the film version of FIFTY SHADES OF GREY?" and rather than crush the dreams of a world, Mila responded, "I'm not disinterested."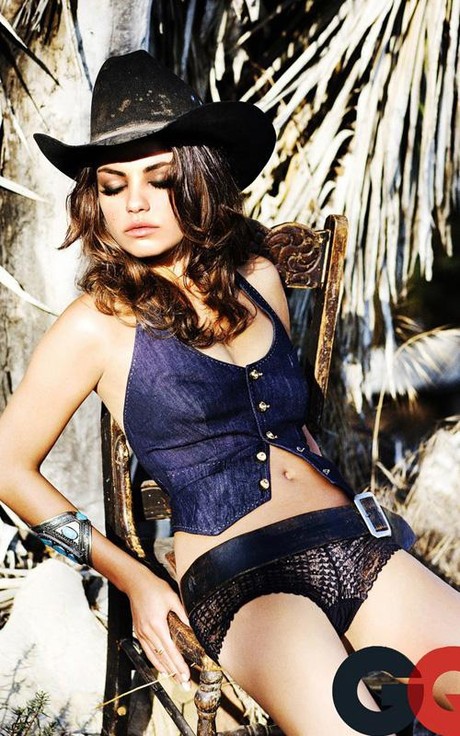 The erotic novel is being developed by FOCUS FEATURES with Michael De Luca, Dana Brunetti & author E.L. James producing. As of now, there doesn't seem to be a director attached or talent, but that doesn't stop folks from speculating. When I went on the TCM Cruise, I can't even begin to count the number of copies of this book that folks were reading while hanging out by the pool. I've been hearing a lot of rumors about Henry Cavill playing Christian... but really - that's just fan speculation.
As for Mila playing Anastasia. Yeah, that'll do real well. Let's just hope this gets done by a director with a real understanding of eroticism. Like Julio Bardem or Pedro Almodovar. Well, I can dream can't I?