Tonight the KERN Krew and I will be talking, at least briefly, about "Amour," the Oscar-nominated French movie.
Maybe we'll talk about the nominees generally. I've now seen "Amour," "Argo," "Django Unchained," "Les Misérables," "Lincoln," "Silver Linings Playbook," and "Zero Dark Thirty." The only best-picture nominees I've not yet seen are "Beasts of the Southern Wild" and "Life of Pi." (We'll see if I get to those last two in the next nine days.
I've also seen tomorrow's "The Walking Dead," so we may be talking about that as well.
"Ask Mr. KERN" airs Saturday night 10:05 p.m. till midnight PT.
No matter where you are you can listen to the show LIVE by hitting the "Listen Live" button at kernradio.com.
Best of all, you, constant reader, can join this very nerdy conversation.
The toll-free call-in line is:
1-800-640-5376
Call in drunk, as I always do, but watch your language. This is not a podcast. This monster goes out over the air on all 50,000 watts of Southern California's KERN-AM.
Have something better to do tonight? Want to listen to older shows? Head over to the "Ask Mr. KERN" archives!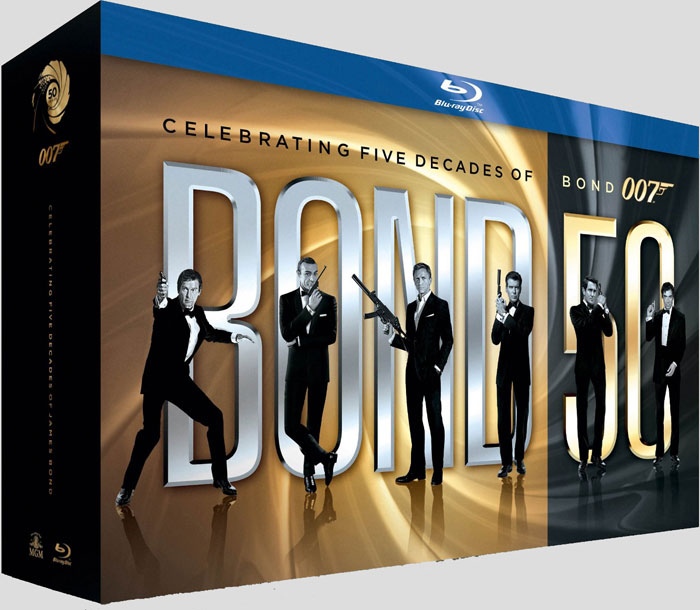 22 Bond Blus For $129.99!!
$5.91 Per Blu Movie!! Sale Ends Today!!