Ahoy, squirts! Quint here. First off, if you haven't read Stephen Rodrick's amazing New York Times piece where he details his time documenting the production of Paul Schrader's THE CANYONS then click here and come back in about 45 minutes when you finish up.
Back? Good. Fucking nuts, right? I've had better set visit luck than most people in my line of work get, but that kind of access Rodrick got makes me super jealous. Most set visits are all about the studio or production wanting publicity, but not wanting to tell you anything. The business side of things are usually hidden from visiting eyes.
However, Rodrick was next to Schrader from pre-production and casting all the way until the edit was locked, which lead to an amazing, balanced in-depth article that actually got me excited to see The Canyons.
Paul Schrader was enough to have my interest, but especially now with all this bad word of mouth, film festivals passing on the movie, etc, the movie could have gone into the "maybe if I flip by it on cable" watch list.
Because I've heard from people that have seen it and even their warnings can't quell the curiosity ignigted by that article.
And it looks like I'll have my chance since IFC has stepped in to distribute the Lindsay Lohan starrer, which will see a day and date in select theaters and VOD in early Summer.
Since it got more heat for being turned down by festivals than actually playing in them, I'd say Schrader and his company owe a lot to the NYT article for putting this little film on the radars of more than just the paparazzi obsessives.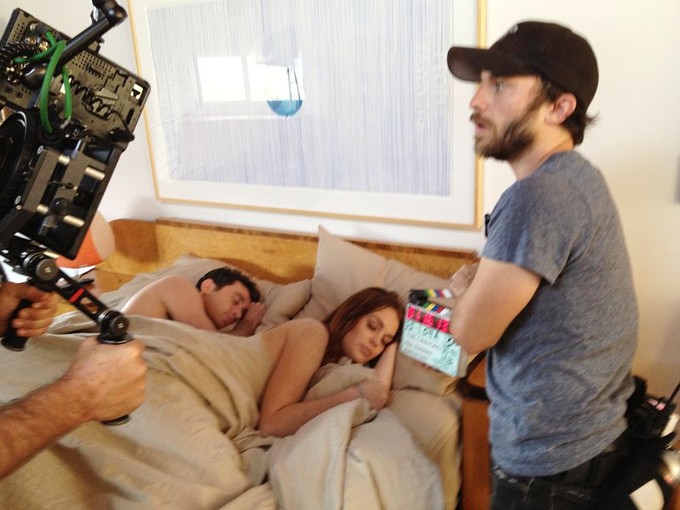 -Eric Vespe
"Quint"
quint@aintitcool.com
Follow Me On Twitter