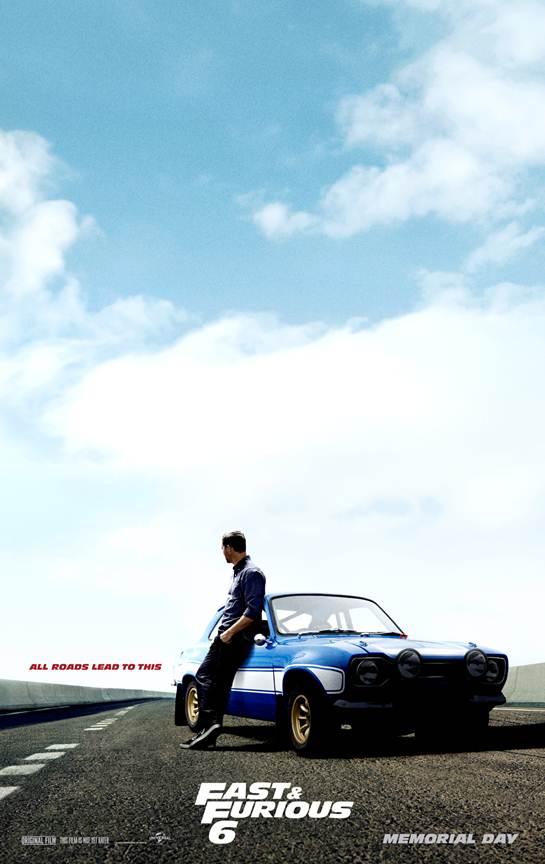 And there goes the Buster, being chased by the blue, blue meanies on wheels...
Beaks here with a look at Paul Walker's character poster for FAST & FURIOUS 6. This is far from the most interesting bit of F&F6 news to break today, but it's a decent looking poster, and, um, a helpful reminder that the film opens on Memorial Day.
I didn't put a spoiler warning on this story, but if you're trying to avoid the big villain scoop from earlier today, you might want to keep away from all FAST & FURIOUS talkbacks until May.