Movie News
Tom Cruise Looks Dour And Well-Armed In This New OBLIVION Poster!!
Fresh on the heels of yesterday's cool international trailer comes a new poster for OBLIVION. The film is due in theaters April 26.
I'm looking forward to this one...I tend to anticipate many Tom Cruise projects. However the films shake out, they're invariably interesting at the very least. I caught TOP GUN in IMAX 3D yesterday - I hadn't seen it in a while. Trippy to see how far Cruise has come, and surreal trying to imagine that picture being directed by John Carpenter at one point, and potentially starring John Travolta at some other juncture. Both possibilities were in the wind...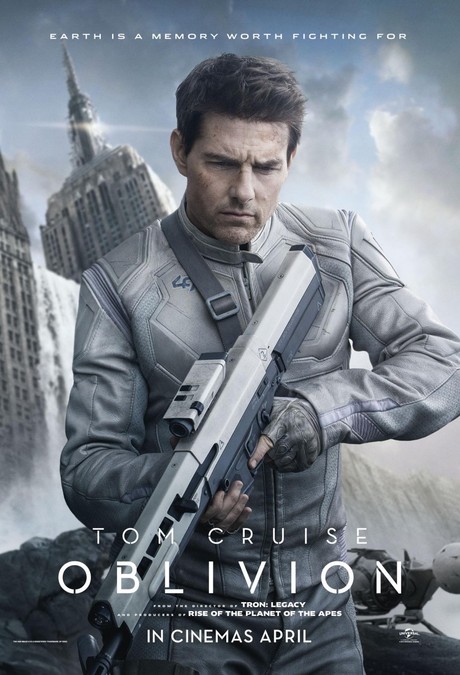 -------------------
Glen Oliver