Ahoy, squirts! Quint here with today's Behind the Scenes Picture.
Is there a venue for kids today to get hooked on old television shows? I guess you could count Netflix, but that doesn't feel the same to me as when I was younger and we just had regular Nickelodeon children's programming during the day and then Nick at Nite which was all older TV stuff in the evenings. I didn't seek out Mr. Ed and The Munsters and Patty Duke and The Monkees, but I sure loved those shows.
Anyway, today's shot is from the making of The Munsters and features the late great Fred Gwynne in his full Herman Munster regalia. Thanks to reader Chris Hayner for the shot. Enjoy!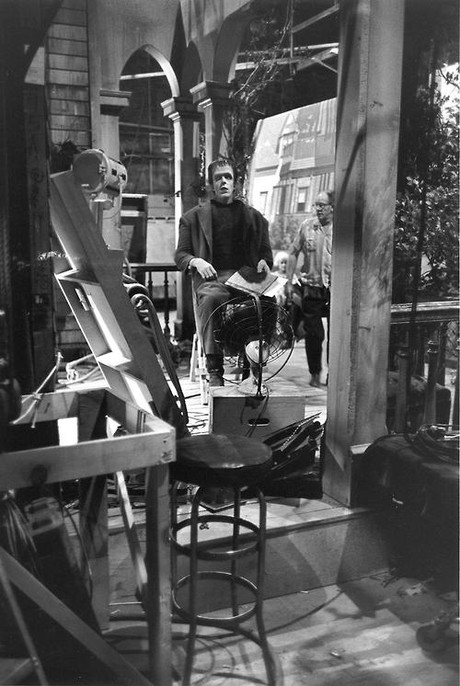 If you have a behind the scenes shot you'd like to submit to this column, you can email me at quint@aintitcool.com.
Tomorrow's pic is slightly sexier than today's in a blonde bombshell kinda way.
-Eric Vespe
"Quint"
quint@aintitcool.com
Follow Me On Twitter
I've got a lot of maintenance work to do on the previous BTS articles, but you can visit two pages worth of images (beware of some broken links thanks to the last server shift): Click here to visit Page One and Click here to visit Page Two