Movie News
Universal's 3D Rerelease Of JURASSIC PARK Gets A Nifty Poster!
Beaks here...
JURASSIC PARK turns twenty this year, so Universal has decided to celebrate by giving the film a one-week IMAX 3D run beginning April 5th. This means they have to make a new poster. This, via Cine1, is that new poster.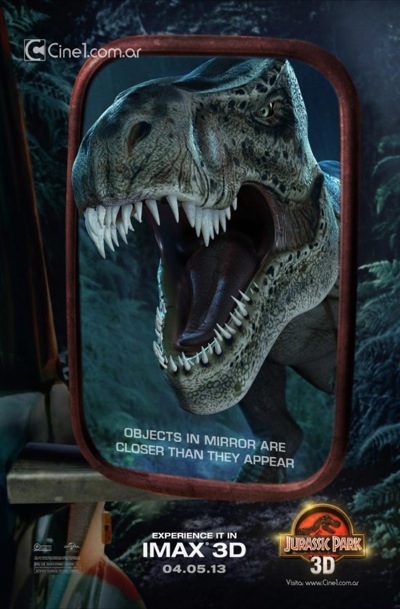 If you're going to choose an image from the film with which to sell a 3D upgrade, this would definitely be the one. I don't get much out of these IMAX 3D upgrades, but at least this gives younger viewers an opportunity to see JURASSIC PARK on the big screen. I watched the Blu-ray recently, and was once again amazed by how well most of the film's CG has held up.