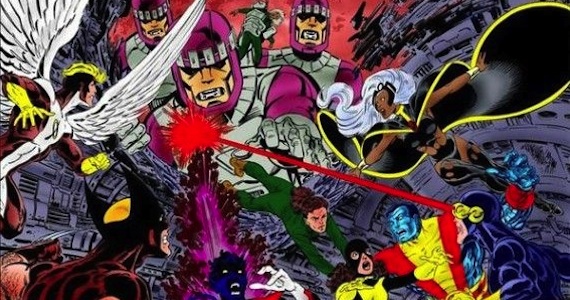 Beaks here...
Can't leave money on the table.
At today's JACK THE GIANT SLAYER junket, Bryan Singer confirmed to CinemaBlend's Katey Rich that he will shoot X-MEN: DAYS OF FUTURE PAST in native stereo 3D. This makes perfect sense, and is far preferable to the post-conversion alternative. Honestly, I'd like to see Singer shoot 48 frames-per-second with this film, since a) he was a fan of Jackson's use of the format for THE HOBBIT: AN UNEXPECTED JOURNEY, b) it feels to me like the ideal format for 3D (if only for the lack of eye strain), and c) it's almost certainly how most studio tentpoles will be shot/presented in the future. Might as well get with the times.
As for any other details on DAYS OF FUTURE PAST, Singer was fairly guarded. The only other worthwhile tidbit is that he plans to motion-capture technology for "certain things". Considering that he just used the process to create the giants in his latest movie, perhaps he's thinking Sentinels?
X-MEN: DAYS OF FUTURE PAST will be released on July 18, 2014.