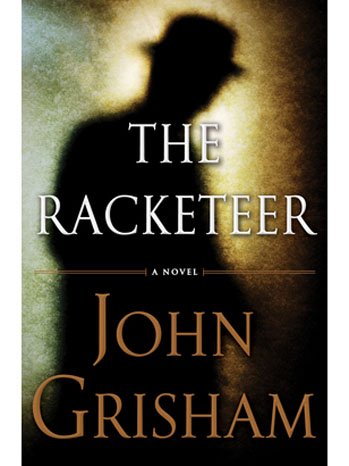 Beaks here...
John Grisham has been writing at a novel-a-year clip since 1991's THE FIRM, but somewhere along the line Hollywood lost interest in the bestselling author. While producers continue to option his novels, it's been since 2004's CHRISTMAS WITH THE KRANKS (based on SKIPPING CHRISTMAS) that a Grisham tome has made it to the big screen.
Perhaps THE RACKETEER will end the drought. According to The Hollywood Reporter, SAFE HOUSE director Daniel Espinosa is developing an adaptation of the 2012 thriller for New Regency and Fox 2000 - with veteran producers Michael Shamberg and Stacey Sher overseeing the project. The production is currently searching for a screenwriter, so this one is a long way from getting greenlit. It sounds diverting enough. The plot centers on the murder of a federal judge, which can only be solved with assistance from an imprisoned attorney. Of course, the attorney wants a little something for his trouble.
Here's hoping they hire a capable screenwriter. I fully expect we'll see Matthew McConaughey attached at some point.