Ahoy, squirts! Quint here. Any Nic Cage movie news is good news, which means we get a whole lotta good news every year because that motherfucker doesn't seem to take a breath. Now he's signed up with a film called Tokarev, which sounds a whole lot like Taken, but fuck it. It's Nic Cage chasing down his daughter's kidnappers... and he was a thief or gangster or something before going straight.
The pic will be directed by Spanish filmmaker Paco Cabezas with a script from Jim Agnew and Sean Keller, who collaborated on the rather unfortunate Dario Argento flick GIALLO and wrote a bunch of direct to video/cable films.
That doesn't bode too well, I'll admit, but crazy Nic Cage makes up for a lot, don't you agree?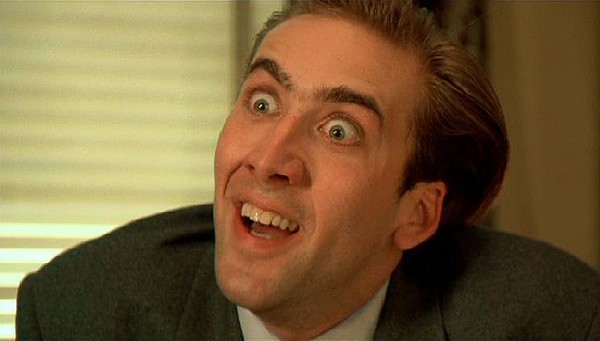 -Eric Vespe
"Quint"
quint@aintitcool.com
Follow Me On Twitter