Ahoy, squirts! Quint here. Yep, so it looks like Magnolia is picking up Lars Von Trier's weird sex movie, which is probably not going to look too different from Lars Von Trier's regular movies now that I think about it.
I've heard the 7 minute sizzle reel they're showing around Berlin is incredible and that a ton of distributors were in the mix on this one, but Magnolia seems like a good fit. They also distributed Melancholia, which I really dug, and seemed to tap into the right audience for it. They can do weird and won't shy away from the graphic and, most likely, non-commercial aspects of the flick.
If you're not familiar with the story, it's about Charlotte Gainsbourg as a sex-obsessed woman who recounts her sordid tales to a young man who comes to her rescue. Shia LaBeouf is that young man and the cast also includes von Trier regulars Stellan Skarsgard, Willem Dafoe and Udo Kier as well as Uma Thurman, Connie Nielsen, Jamie Bell and Christian Slater. I really, really, really, really hope we don't see an orgy scene involving Udo Kier and Willem Dafoe. I don't think my brain could handle it.
Chaos Reigns indeed...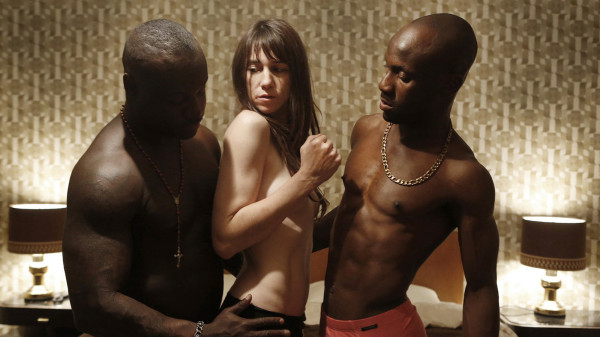 -Eric Vespe
"Quint"
quint@aintitcool.com
Follow Me On Twitter