The Kidd here...
Summit Entertainment has put out another teaser poster for Dean Parisot's follow-up to 2010's RED (via Yahoo!), still using the cast silhoutte look from the first one sheet, only this time they're looking away from us instead of walking towards, and they're accompanied by a tagline that doesn't seem to make much sense for this sequel.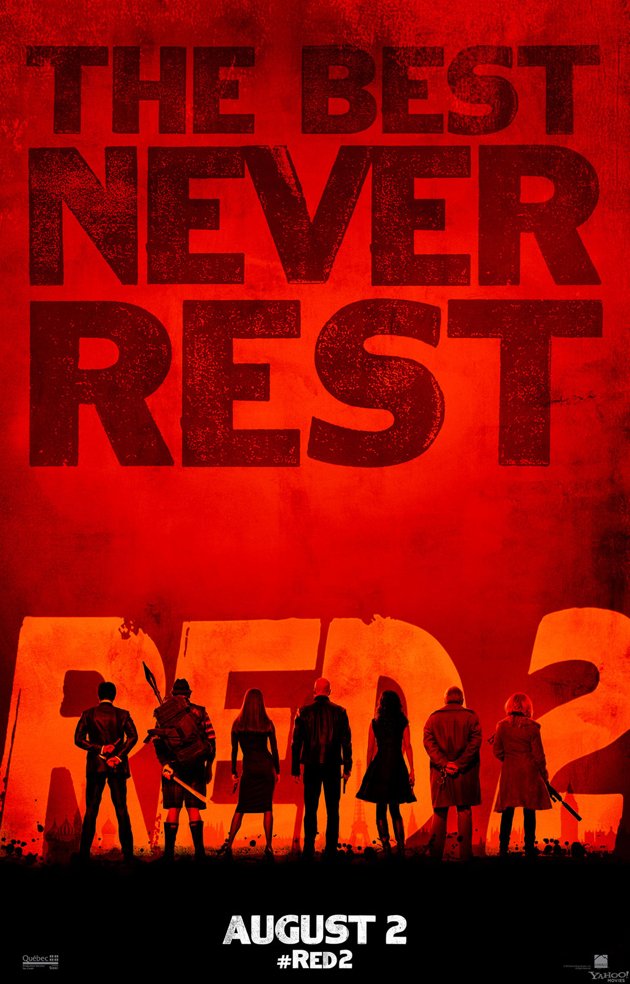 "The Best Never Rest"? Do they not realize that this series is about a bunch of retired C.I.A. operatives who aren't getting any younger? They'd better rest. Don't get me wrong... Helen Mirren and John Malkovich are still awesome, but they certainly are getting up there in age, and should probably be in bed by 8 or at least getting a nap in the middle of the day.
Oh, I kid... I kid.
RED 2 hits theatres on August 2.
-Billy Donnelly
"The Infamous Billy The Kidd"
Follow me on Twitter.
Like me on Facebook.