The Kidd here...
It's hard for me not to get excited about the endless possibilities being tossed around with renewed enthusiasm as Disney and Lucasfilm get things started once more in the STAR WARS Galaxy. I don't understand this skepticism about the proposed stand-alones, as it seems to draw an automatic conclusion that they're going to suck, that there is no way the creative minds behind expanding STAR WARS beyond the nine films of the core saga can make good, solid sci-fi adventure stories. It's as if the worst-case scenario is automatically invoked, because years ago George Lucas disappointed us with three lame and lifeless prequels that ruined our perception of how "perfect" STAR WARS was through the Original Trilogy. On the flip side, that doesn't mean any future STAR WARS films will be able to match Episodes IV, V or VI, nor should they even try. That is an impossible-to-meet bar of excellence that continues to get raised higher and higher, and to even attempt meeting the fans' expectations for that is a path to failure. All that can be done is to make the best individual films possible that feel at home within that galaxy far, far away... and, if they're good, fans will embrace them. If they're not, they won't... but you can't worry about trying to please everybody. I guarantee you there will be people who just look for reasons to hate what's coming down the pipeline, no matter what.
That takes me to one of those stand-alones being floated about, which is the Yoda stand-alone Harry scooped not too long ago. Just amongst ourselves here at Ain't It Cool, we've been throwing around the different paths that could be taken to explore the previous 900 years of the Jedi Master's life in a Yoda prequel... but, regardless of what story arc is chosen, it once again needs to feel like a STAR WARS film... and having Frank Oz return to voice the character would be an absoutely phenomenal place to start.
Talking to the Los Angeles Times, Oz remarked that he would be very interested in taking on the Yoda-speak again in the future. "He's in my heart. I know Yoda very deeply." However, you shouldn't expect to see him man Yoda as a puppeteer. Oz just doesn't see that in the design of the character anymore. "I think it depends on the story, but I think at this point you can't go back to the puppet. The reason George [Lucas] did the CGI, which I supported, was that he wanted to tell a story that would have been hampered by the physical limitations of the puppet."
The look of Yoda was definitely cleaned up after THE PHANTOM MENACE, where he just looked horrendous, but Frank is right... you couldn't have seen Yoda wield his lightsaber with a man's hand firmly planted up his butt making it happen. The character still looks his best though in the Original Trilogy when his existence is solely practical.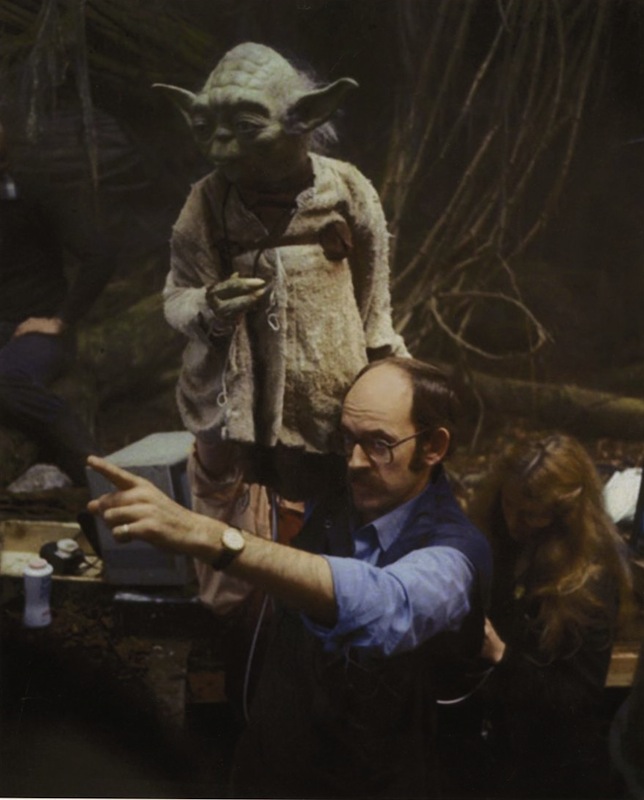 -Billy Donnelly
"The Infamous Billy The Kidd"
Follow me on Twitter.
Like me on Facebook.