The mighty Hugo Weaving will join Don Hany and Xavier Samuel in HEALING, to be directed by Craig Monahan, who is also a writer on the project.
Healing, a tale of redemption and the discovery of hope, centers on real-life prison inmate Viktor Khadem's (Hany) last 18 months before release after serving a 16-year term. Khadem is sent to Won Wron, a low-security, pre-release prison farm, where Senior Officer Matt Perry (Weaving) has established a unique program to rehabilitate broken men by giving them the responsibility for the rehabilitation of injured game birds, such as eagles, falcons and owls.
...says THIS piece at THR. Andrew Lesnie, who shot THE LORD OF THE RINGS trilogy, THE HOBBIT, I A LEGEND and RISE OF THE PLANET OF THE APES will lens the film. He also filmed M. Night Shyamalan's THE LAST AIRBENDER, but nobody's perfect.
I'm a huge fan of Weaving and remain convinced he has the chomps to nail any performance thrown at him. I'm sure his recent appearance as a she-nurse and a Korean in CLOUD ATLAS may've caught a number of fans/viewers off guard, but in that same film he also played one of the most visually arresting characters of the last several years...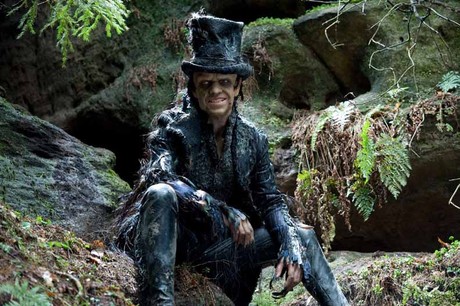 ...and nailed it. So more power to him.
As far as HEALING goes? I'm very interested. I've long been a proponent of animal rehab (seen it work miracls, first hand) and very much look forward to seeing how this film handles the subject. With any luck, it'll open the public's eyes to the vast potential inherent in such rehabilitative approaches...
-------------------
Glen Oliver