Hey folks, Harry here... I've loved Silver Samurai since his debut in DAREDEVIL #111, I just liked the name and the notion of a samurai in the Marvel universe. As Keniuchio Harada continued in the Marvel Universe his costume got cooler and I loved that armour. With this film, THE WOLVERINE, the word is they're attempting to make a very cool Wolverine film, and they usually do try to make Wolverine cool, but with Hugh Jackman playing Wolverine - we've never really seen a Great Wolverine movie. That last one blew chunks every which way. I'm going to trust James Mangold completely on this one, but the key debut I'm waiting for is a shot from the movie of the Silver Samurai. Thus far this is what we have: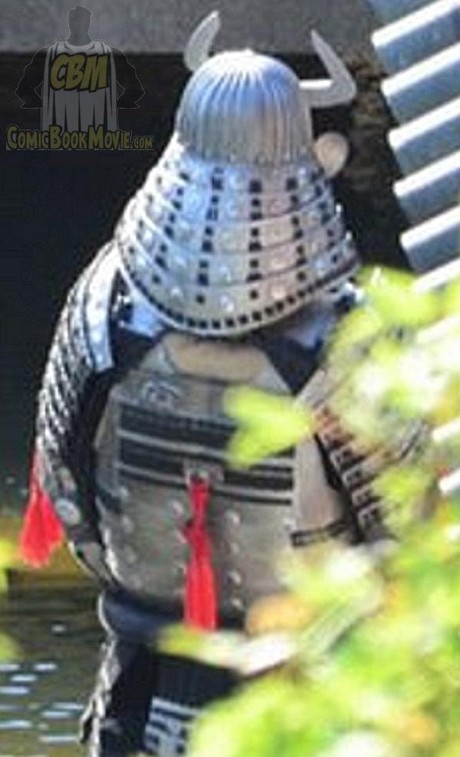 Until TOY FAIR 2013 - where they've released an image of the movie toy for SILVER SAMURAI: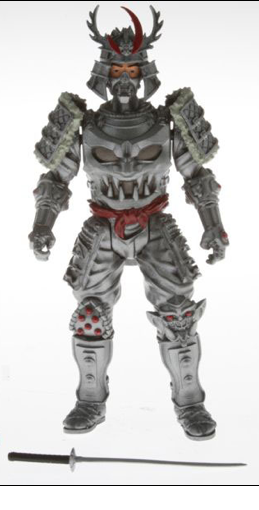 Gone is the Rising Sun emblem upon his chest, but they've continued the red accents to the the silver. Now keep in mind, this is a toy - the film version will be infinitely more detailed and better lit - and from the back shot... very silvery. Also in this line of toys is the classic Wolverine costume... will that actually happen in the movie? Personally, I've given up all hope of seeing Wolverine in his costume, but boy oh boy that'd be nifty, dontcha think? Thanks goes to Yochimpo, the Samurai Chimp for the heads up!