Ahoy, squirts! Quint here. The Hollywood Reporter has the debut of the first still from Anton Corbijn's A MOST WANTED MAN, a spy thriller based on a novel by John le Carre starring Willem Dafoe, Robin Wright, Rachel McAdams and Philip Seymour Hoffman.
Great cast and if you've seen either of Corbijn's features, Control or The American, you should be as excited as I am about him working with that cast in a spy thriller setting.
Check out the pic: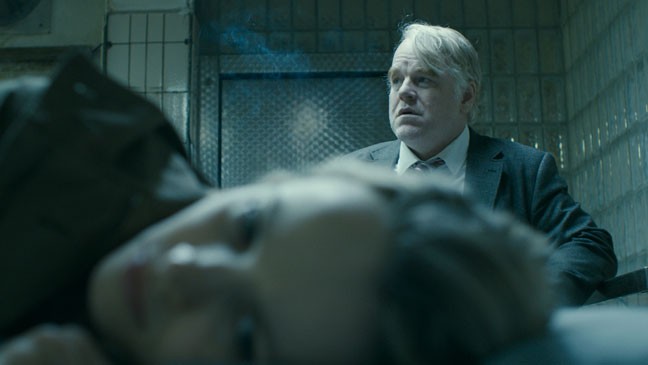 I hope Hoffman is smoking or has a nice piping hot cup of java because if not then McAdams' head is on fire.
le Carre's story focuses on a young Muslim man who turns up in Germany with a lump of cash and an unknown motive. Is he on the run, is he plotting a terrorist act? Government officials keep tabs on him while a young civil rights lawyer tries to protect him as the politics escalate. McAdams is the lawyer and Hoffman is the chief of a covert German spy unit named Gunther Bachmann. I just want to hear Hoffman's accent...
-Eric Vespe
"Quint"
quint@aintitcool.com
Follow Me On Twitter