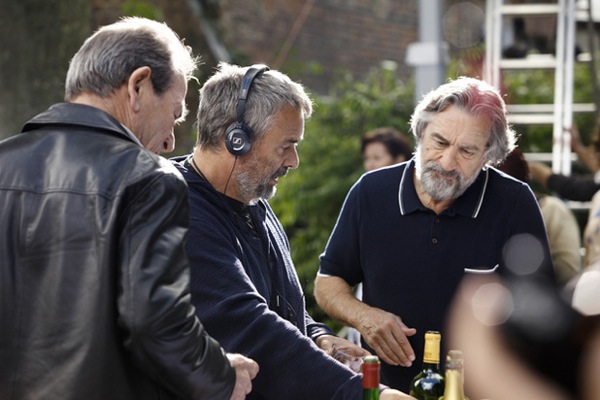 Beaks here...
MALAVITA was already a 2013 must-see: Luc Besson directing Robert De Niro as a mob boss who enters witness protection, and relocates with his wife (Michelle Pfeiffer) and daughter (Dianna Agron) to a small village in France. Unfortunately, the mobster can't stay on the up-and-up, which presumably leads to a lot of people getting popped.
How does this get any more enticing? How 'bout we throw Martin Scorsese into the mix!
According to Variety, Martin Scorsese has joined the project as an executive producer, and will work with Besson throughout post-production. Scorsese was already involved as a creative consultant; I've no idea how hands-on he'll be in the editing room, but his is not a bad voice to have in your head when you're cutting a gangster movie. The screenplay was written by Besson and THE SOPRANOS story editor Michael Caleo, based on a novel by Tonino Benacquista. Also appearing in the film are Tommy Lee Jones, Dominic Chianese, Domenick Lombardozzi, John D'Leo and Vincent "Big Pussy" Pastore.
MALAVITA is scheduled for release in the U.S. on October 18th, 2013.