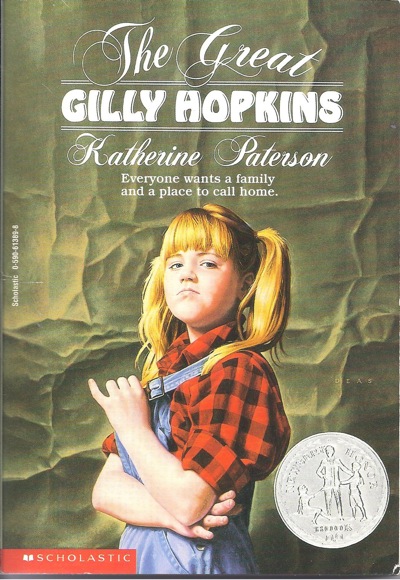 Beaks here...
After the sleeper success of BRIDGE TO TERABITHIA in 2007, I'm surprised it's taken this long to adapt another Katherine Paterson novel. When it comes to children's literature, she's is up there with Judy Blume and Beverly Cleary - though Paterson's work always had a bit more of a grown-up edge to it. This quality has caused some of her books to be challenged, if not banned outright from school libraries.
THE GREAT GILLY HOPKINS is perhaps the most challenged book in Paterson's oeuvre: it's about an unruly young girl who bounces from foster family to foster family, all the while pining away for her birth mother. The novel won a Newbery Medal in 1979, but overly sensitive types have objected to the title character's occasional off-color language and bad behavior.
Interestingly, when these books are made into movies, you rarely hear any objections about the content. So I expect the just-announced film adaptation of THE GREAT GILLY HOPKINS to open sans any serious controversy. The picture will be directed by Stephen Herek, who's best known as the man who brought us BILL & TED'S EXCELLENT ADVENTURE. He's also made a number of popular children's films (e.g. THE MIGHTY DUCKS and the live-action 101 DALMATIANS), so he seems like an acceptable choice. He'll be joined by Kathy Bates, who will play the foster mother Gilly so desperately wants to flee. Danny Glover will also co-star in an as-yet-unspecified role. The search for Gilly is ongoing.
David Paterson, the son of Katherine, will write the screenplay, as he did with BRIDGE TO TERABITHIA.