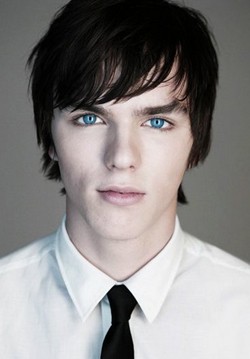 (image via Slant)
Nicholas Hoult, soon to be seen in Bryan Singers' JACK THE GIANT SLAYER and currently so very fun and nuanced in the generally lovely ZomRomCom WARM BODIES, wil join Elle Fanning, Kodi Smit-McPhee, and Zod-to-be Michael Shannon in THE YOUNG ONES. When I first heard this title, images of a motorcycle movie popped into my mind, but this doesn't seem to be the case.
THIS piece in Variety describes the Jake Paltrow written and directed film as being...
...set in a near future where water has become the most precious resource. A 14-year-old boy (Smit-McPhee) is forced to use his wits to protect his family and try and survive in an increasingly violent world.
Jake Paltrow, by the way, was a director on NYPD BLUE and is younger brother to Gwyneth.
That 'water has become the most precious resource' description reminds me of ICE PIRATES...
...which had a RoboPimp. Which is a win in any film as far as I'm concerned. Perhaps a RoboPimp will appear in THE YOUNG ONES, although I'm rather doubting it.
-------------------
Glen Oliver