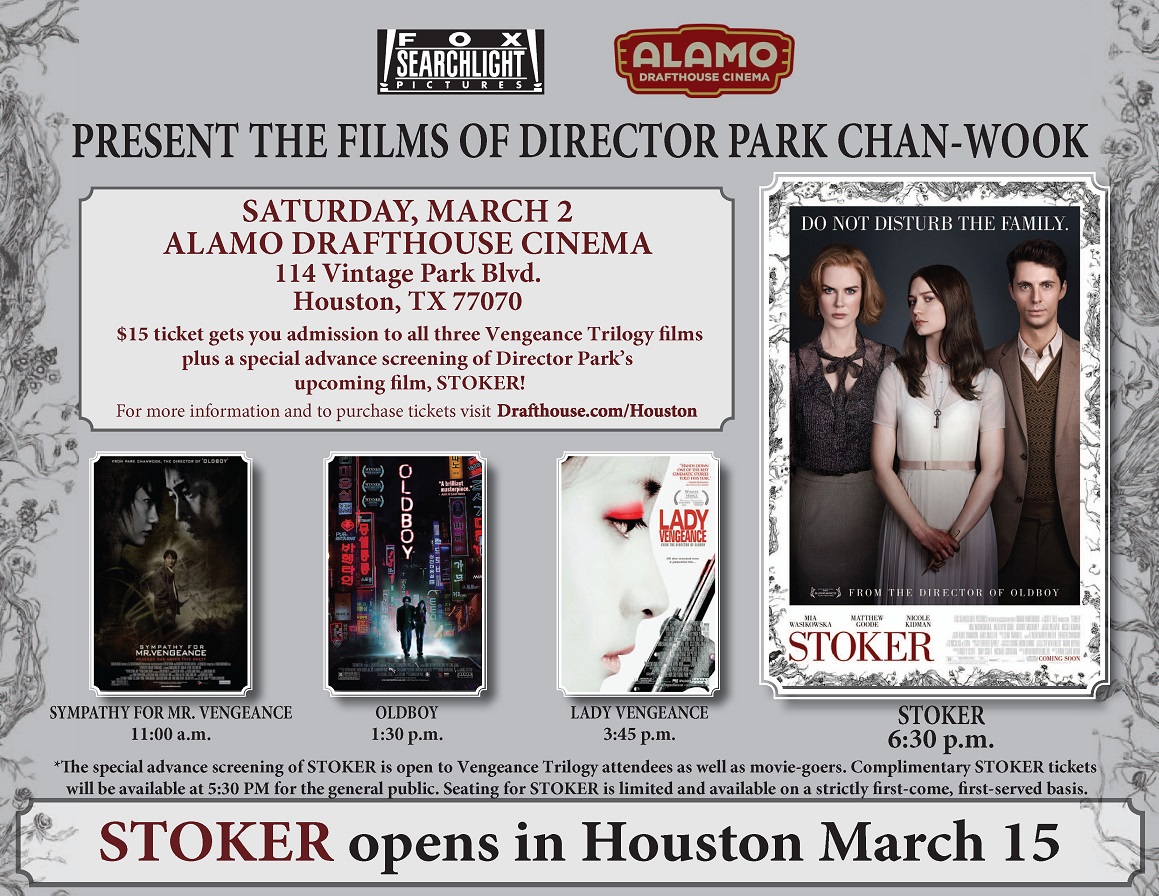 Nordling here.
Just came in from the airport, and before I can unpack and rest I wanted to let you all know about this event that I and the good people at the Alamo Drafthouse have been working on, in conjunction with Fox Searchlight and Moroch. South Korean filmmaker Park Chan-Wook has given us some amazing films over the years, and his Vengeance Trilogy - SYMPATHY FOR MR. VENGEANCE, OLDBOY, and LADY VENGEANCE - is a remarkable achievement in filmmaking. They are stunning movies and if you haven't seen them, you owe it to yourself to see them on the big screen. And now Houstonnans have the opportunity to do so.
On Saturday, March 2nd, The Alamo Drafthouse Vintage Park wil screen the Vengeance Trilogy, and following the trilogy we will have a Houston premiere screening of Park Chan-Wook's English filmmaking debut, STOKER. A days worth of vengeance and familial strife? Who wouldn't want to be a part of that?
Tickets go on sale tomorrow morning at the Alamo Drafthouse website. I'll be introducing each film, and hopefully we'll have some surprises in store as well. Hope to see you there.
Nordling, out.