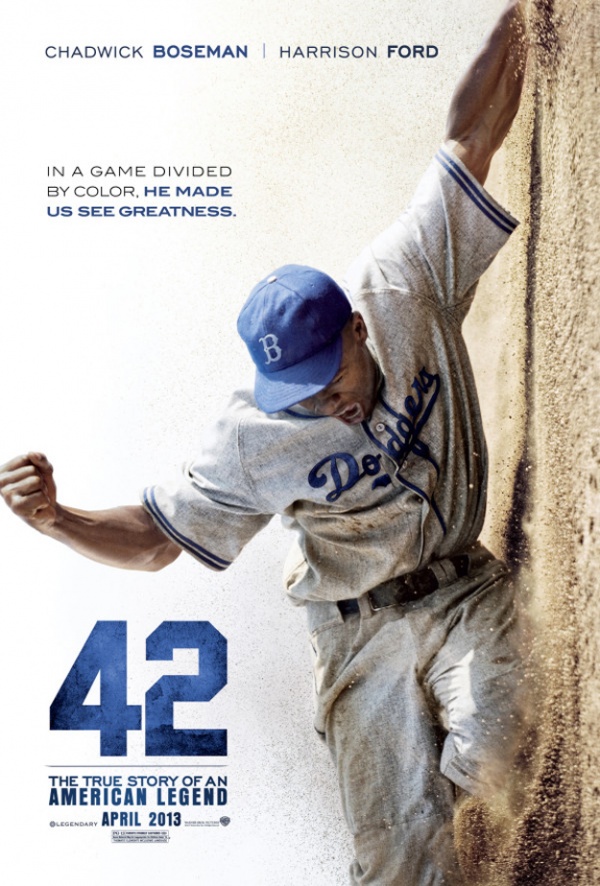 Beaks here...
Now that's a great image worthy of an iconic athlete. Will the movie measure up?
I hope so, if only because I love how actor Chadwick Boseman came out of nowhere to snag the coveted lead role in Brian Helgeland's Jackie Robinson biopic. He'll play the legendary second baseman opposite Harrison Ford's Branch Rickey, the Brooklyn Dodgers executive who picked Robinson to break Major League Baseball's color barrier.
This is a story filmmakers have been trying to bring to the big screen for decades. Don't screw it up, Helgeland. 42 opens theatrically on April 13, 2013.