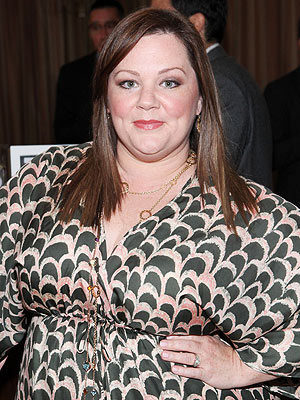 Beaks here...
The road comedy TAMMY has caused a little bit of trouble for New Line. But after losing one director (Beth McCarthy-Miller) and failing to come to terms with another (Rob Reiner), New Line has finally found a solution: the film's star, Melissa McCarthy.
According to Variety, McCarthy will make her directorial debut on TAMMY alongside her husband, Ben Falcone (with whom she wrote the screenplay). The film centers on a woman who, upon learning that her husband has been unfaithful, takes to the road with her boozing, foul-mouthed grandmother. It was reported last year that Shirley MacLaine was in talks to play the grandmother, but there's been no official announcement for months. If this means MacLaine is out, I nominate Elaine Stritch (who should've been at the top of their list in the first place).
Apart from being McCarthy's husband, Falcone also played the Air Marshall opposite the hard-charging Megan in BRIDESMAIDS.